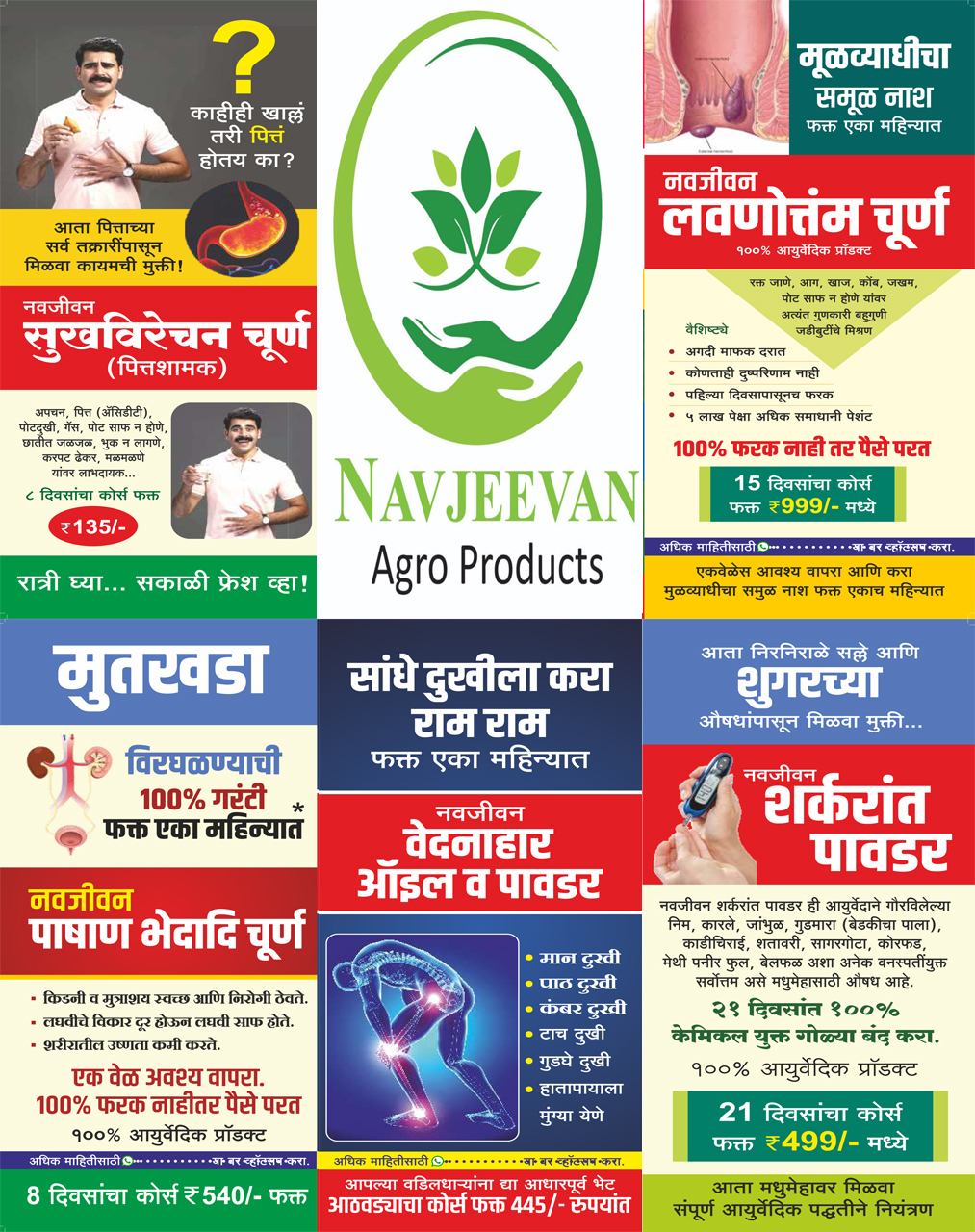 NAVJEEVAN AGRO PRODUCTS & AYURVEDIC MEDICINE
Contact Person
Namdeo Pagar - 9145449999
Pooja - 9145339999
Address1
Yashodanagar,Pipeline Road,Ahmednagar - 414003
Email
navjeevanagro@rediffmail.com
City
Ahmednagar, Maharashtra, India
Contact No 1
9145449999
Contact No 2
9145339999 , 9145889999
Website :
www.navjeevanagroproducts.in
Summary
Our company, Navjivan Agro Products (head Office) deals in ayurvedic products that contains natural & pure ingredients. We have been in the market since many years now and hold a strong base in Savedi, Ahmednagar, Maharashtra.
Following are available Agro Products & Ayurvedic Medicine as given below :
1)Navjeevan Sukhvirechan Churna(PittaShamak)
2)Navjeevan Harsh Manjan
3)Navjeevan Lavanottam Churna(Mulvyadh)
4)Navjeevan Pashan Bhedadi Churna(Mutkhada)
5)Navjeevan Vedanahar Oil & Powder(Sandhe Dukhi)
6)Navjeevan Sharkarant Powder(Sugar).
To See Review of Navjeevan Agro Products & Ayurvedic Medicine Satisfied Customer Click Here...