Hospitals Doctors >> Audiologist/Hearing Aids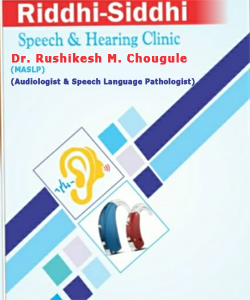 Riddhi-Siddhi Speech & Hearing Clinic

Send SMS
Contact Person
:
Dr. Rushikesh Chougule
Address
:
26/A/4/2, Markandey Society, Karnik Nagar Road, Solapur
City
:
Solapur, Maharashtra, India
Contact No. 1
:
7083310666
Contact No. 2
:
02172390666
Email
:
rc9302@gmail.com
Summary
:
Our Facilities as below :

| | |
| --- | --- |
| Speech & Language Disordes | Fluency Disorders |
| Development Delay, Delayed Speech & Language Skills | Stuttering |
| Autism | Cluttering |
| Attention Deficit Hyperactivity Disorder (ADHD) | Voice Disorders |
| Downsyndrom | Vocal Fold Nodules / Vocal Nodules |
| Mental Retardation (MR) | Vocal Polyps |
| Cerebral Palsy (CP) | Vocal Fold Paralysis |
| Aritculation Disorders | Spasmodic Dysphonia |
| Phonolgical Disorders | Adult Language Disorders |
| Misarticulation | Aphasia |
| Cleft lip & Palate (CLP) | Dementia |
| | Apraxia (Motor Speech Disorder) |
| Audiological Tests | Dysarthria |
| Pure Tone Audiometry (PTA) | Parkisons Disease |
| Impedance Audiometry | Swallowing Disorders |
| Tinnitus Evaluation & Treatment | |
| Eustachian Tube Test Functions | Audiological Tests For Children |
| Brainstem Evoked Response Audiometry(BERA) | Behavioral Observation Audiometry (BOA) |
| Vestibular Evoked Myogenic Potentials (VEMP) | Visual Reinforcement Audiometry (VRA) |
| Hearing Aids | Play Audiometry |
| Analog Hearing Aids | Otoacoustic Emisions (OAE) |
| Digital Hearing Aids | |
| Types of Hearing Aids | Pre Cochlear Implant Training |
| Behind the Ear (BTE) | Auditory Training (AT) |
| Pocket Model Hearing Aids | Auditory Verbal Therapy (AVT) |
| Receiver in Canal (RIC) | |
| In the Ear(ITE) | |
| In the Canal(ITC) | |
| Completely in Canal(CIC) | |
| Invisible in the Canal(IIC) | |
New Life Hearing Care Center

Send SMS
Contact Person
:
Dr. Santosh Gosavi
Address
:
Navjeevan Hospital, 1st Floor, B-Wing, Laxmi Vihar, Bhosale Garden, Opposite Vaibhav Theater , Solapur - Pune Hwy, Aru Nagar, Laxmi Vihar, Hadapsar, Pune, Maharashtra 411028
Address2
:
New Life Hearing Care Center, C/o Mantri Hospital, 98, Erandwane Gaothan, Near Mhatre Bridge, opp-Relience mall, Erandwane, Pune, Maharashtra 411004
City
:
Pune, Maharashtra, India
Contact No. 1
:
9921025858
Contact No. 2
:
02026879007
Email
:
newlifehearingcare@gmail.com
Summary
:
आपणांस ऐकु कमी येते का?
आपणांस टेलिफोन वरील संभाषण समजणे कठीण जाते का ?
टिव्ही वरील आपल्या आवडत्या मालिका पाहताना ऐकण्यास त्रास होतो का ?
गोंगाटाच्या ठिकाणी संभाषण समजन्यास त्रास होतो का ?
आप्तेष्टांशी गप्पा मारताना मधेच शब्द चुकल्यासारखे वाटते का ?
कानाचे जुने आजार पूर्णपणे बरे झाले नसल्यास कानातून पाणी येणे यासारखा त्रास होतो का ?
आपणांस ऐकण्यास कमी येत असल्याने आपल्याला मित्रमंडळी टाळतात असे वाटते का?
आपल्या मित्रजनांना आपल्याशी बोलताना प्रमाणापेक्षा जास्त जोरात बोलावे लागते का?
आपल्या मुलांना किंवा मुलीला बोलताना अडखळणे, तोतरे बोलणे, शब्द वा अक्षरे यांची वाक्य रचनेतील जागा बदलणे असे वाचाविकार आढळतात का ?
वरील पैकी एकाही प्रश्नाचे उत्तर होय असल्यास संपर्क साधा.
पुणे व पिंपरी-चिंचवडमध्ये ठरविक ठिकाणी सुविधा उपलब्ध. मोफत तपासणीसाठी
संपर्क : 9921025858
ठिकाण :
1)Navjeevan Hospital, 1st Floor, B-Wing, Laxmi Vihar, Bhosale Garden, Opposite Vaibhav Theater , Solapur - Pune Hwy, Aru Nagar, Laxmi Vihar, Hadapsar, Pune, Maharashtra 411028
New Life Hearing Care Center, C/o Mantri Hospital,98, Erandwane Gaothan, Near Mhatre Bridge, Opp-Relience mall, Erandwane, Pune, Maharashtra 411004
3)New Life Hearing Care Center,Shop no 26, Ground Floor Sterling Centre, Sterling Centre, Moledina Rd, Camp, Pune, Maharashtra 411001, etc;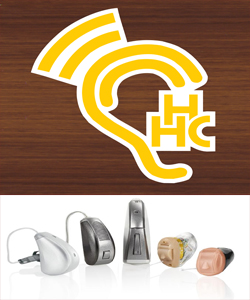 Hiremath Hearing Clinic

Send SMS
Contact Person
:
Vishal Hiremath
Address
:
453,South Kasaba,Shop No 4& 5,Sunil Apartment,Near Sonya Maruti,Solapur
Address2
:
Smile Child Development Center & Speech & hearing center smile hospital ground floor,Birla Road,Ramdas Peth,Near Tilak Park,Akola
City
:
Solapur, Maharashtra, India
Contact No. 1
:
9421065888
Contact No. 2
:
8390694889
Email
:
vishalhiremath5@gmail.com
Summary
:
Audiological Assessment :
1)Pure Tone Audiometry(PTA)
2)Impedance Audiometry(IA)
3)Free Field Audiometry(FFA)
4)Oto Acoustic Emission(OAE) for hearing screening
5)Brainstem Evoked Response Audiometry(BERA) for definative hearing assessment
6)Hearing Aid(Digital/Analog)(BTE/CIC/ITC/RIC)
7)Ear Mould(Soft/Hard)
8)Hearing Aid Battery
Speech Evaluation:
1)Articulation Defect
2)Stammering
3)Delayed Speech
4)Language Developement.etc.
Navale Hearing Clinic

Send SMS
Contact Person
:
Dr. Ravishankar R. Navale,Dr. Rohit R. Navale
Address
:
Block No. 17, 3rd Floor, Wellness zone, Behind Vodafone Store, Opposite Rotary Garden, Saat Rasta.
City
:
SolapurMaharashtra, India
Contact No. 1
:
09372107362
Contact No. 2
:
09372107362
Email
:
info@navalehearingclinic.com
website
:
www.navalehearingclinic.com
Summary
:
Apart from the clinical services, he isworking asa consulting audiologist and speech – language therapist at 3 leading hospitals in Solapur city (Ashwini Sahakari Rugnalay, Markandey Sahakari Rugnalay and S.P. Institute of Neuroscience). He also provides consulting services in Baramati (DIST. Pune) and Latur city. He is also working as an examiner for Rehabilitation Council of India (RCI) to conduct hearing impaired teaching programs. He is also having 2 National and 1 International research papers published on his name along with many articles published locally.