>> Womens Workshop Kendra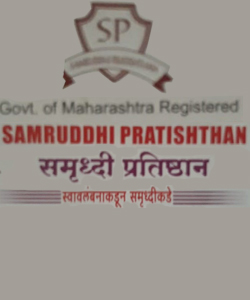 SAMRUDDHI PRATISHTHAN

Send SMS
Contact Person
:
Minakshi Jadhav
Address
:
7/261,Uma Housing Society,Sahakari Gruhanirman Sanstha,Juni Mil Compound,Murarji Peth,Solapur
City
:
Solapur, Maharashtra, India
Contact No. 1
:
7588792040
Email
:
samruddhipratishthan@gmail.com
Summary
:
List of Training Courses:
1)Montessori Teacher Training (Medium : Marathi / English / Urdu)
2)Fashion Designing Training
3)Beauty- parlor Teacher Training(Medium : Marathi / English / Urdu)
4)Pre-Primary Teacher Training
5)Handicraft Training
6)Singing Class etc;
- Benefits of Certification -
1.The trainee can start his own business in the area after training.
2.The trainee can get the state-based caste-based loan by obtaining government / semi-government concession.
3.On the basis of the certificate obtained by the trainee, one can get employment and self-employment in municipal / municipal / district council / panchayat committee / state and central government authority.
4.The trainee can obtain a job or other government exemption on the basis of registering his / her certificate in the service planning office(Employment Office).
5.Upon completion of the trainee, the trainee will be guided to the future.
Mahila Karyashala Kendra

Send SMS
Contact Person
:
Mrs. Ashwini Vishal Malavkar
Address
:
33/3/11, New Pachha Peth,Geeta Nagar,Near Mahadev Mandhir,Sanga Wada,Solapur
City
:
SolapurMaharashtra, India
Contact No. 1
:
8484943835
Contact No. 2
:
8657244506
Email
:
hmp@mahilabhiyan.com