Hospitals Doctors >> Ayurveda Homoeopathic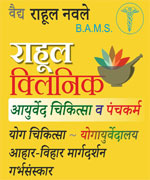 Rahul Clinic

Send SMS
Contact Person
:
Dr. Rahul Navale
Address
:
Block No.17,3rd Floor, Wellness zone, Behind Vodafone Store, Saat Rasta, Solapur
City
:
Solapur, Maharashtra, India
Contact No. 1
:
8888032139
Contact No. 2
:
2172313314
Email
:
rahul.clinic@yahoo.com
Summary
:
Swabhavik / Anuvanshik Vyadhi,Pachanashi Sambandhit Vikar,Vividh Vat Vikar,Anya Vyadhi / Vikar ,Panchkarma & Anya Upakram,Vishesh Panchkarma Upakram, Aahar-Vihar , Dincharya Margdarshan,Garbhasanskar,Strirog,Vandhyatva,Yoga & Pranayam etc; all these facilities available at clinic.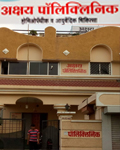 अक्षय पॉलिक्लिनिक होमिओपॅथीक व आयुर्वेदिक चिकित्सा

Send SMS
Contact Person
:
डॉ.सौ.एल.बी. लोंढे व डॉ.बी.व्ही. लोंढे
Address
:
ढोकी रोड, क.तडवळे, ता.जि. उस्मानाबाद
Address2
:
उस्मानाबाद
City
:
उस्मानाबाद, Maharashtra, India
Contact No. 1
:
9421360472
Contact No. 2
:
9545033551
Summary
:
यशस्वी होमिओ उपचार
त्वचा रोग:- सोरायसिस, पिंपल्स, काळे डाग, व्रण, चामखिळ, पांढरे डाग(कोड), केसातील कोंडा, टक्कल पडणे, केस गळणे, चाय, सौंदर्य उपचार व चिकित्सा
पोटाचे विकार:-कोलायटीस, अॅसिडीटी, फॅटी लिव्हर, मुतखडा रोग व किडनीचे आजार,अपचन,गुप्त रोग
वजन वाढविणे / कमी करणे
दारु सोडवणे
दुर्धर आजारावर उपचार
अनियंत्रित मधुमेह उपचार
थायरॉईडचे उपचार
स्त्री व्यंधत्व उपचार केंद्र
प्रसूतीपूर्व व पश्चात तपासणी
अध्धागवायुसाठी खास उपचार
मणक्याचे व हाडांचे उपचार
स्पाँडीलोसिस, मुळव्याध,फिशर
मेदुचे उपचार, पार्कीनसोनिझम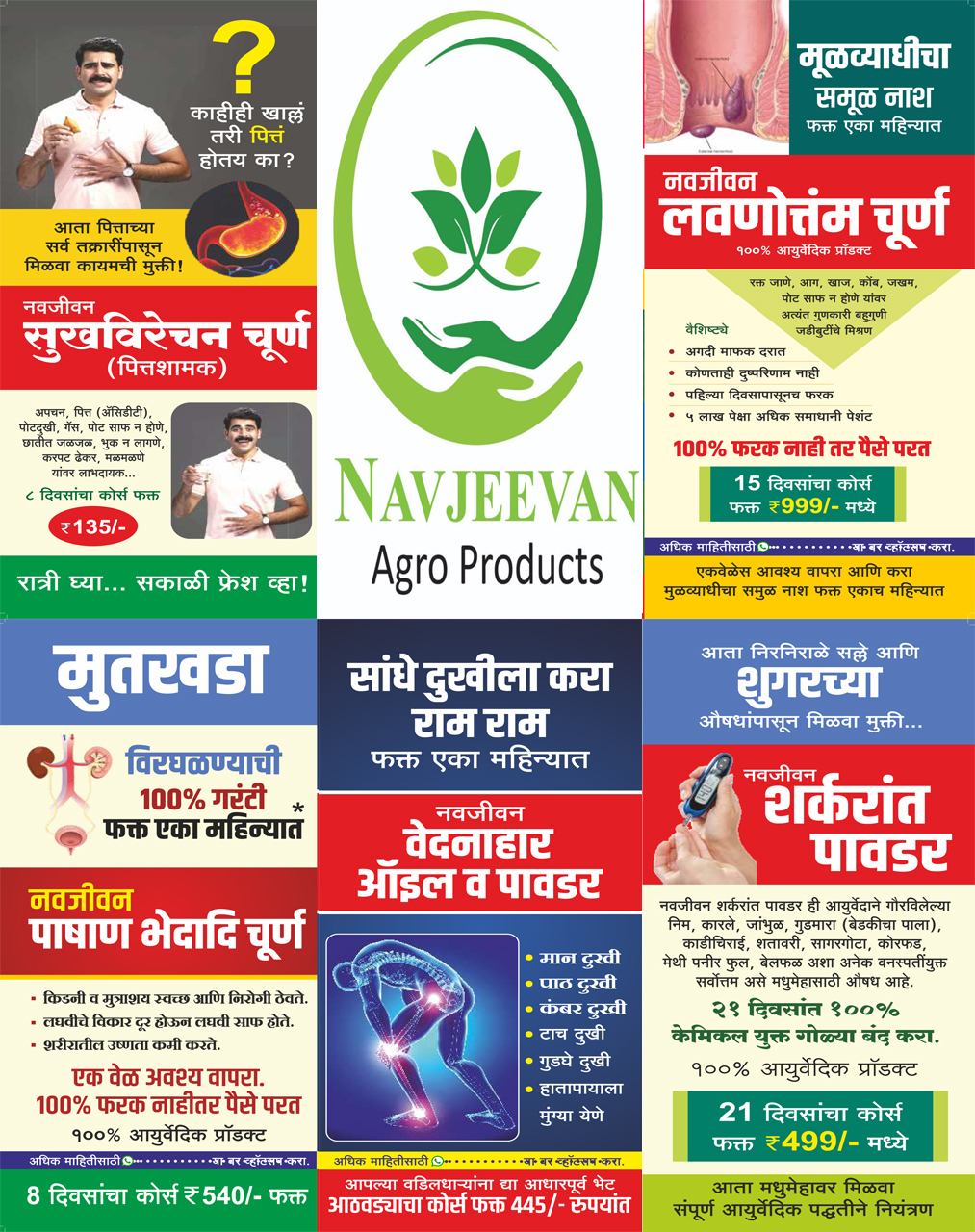 NAVJEEVAN AGRO PRODUCTS & AYURVEDIC MEDICINE

Send SMS
Contact Person
:
Namdeo Pagar - 9145449999
Pooja - 9145339999
Address
:
Yashodanagar,Pipeline Road,Ahmednagar - 414003
City
:
Ahmednagar, Maharashtra, India
Contact No. 1
:
9145449999
Contact No. 2
:
9145339999 , 9145889999
Email
:
navjeevanagro@rediffmail.com
website
:
www.navjeevanagroproducts.in
Summary
:
Our company, Navjivan Agro Products (head Office) deals in ayurvedic products that contains natural & pure ingredients. We have been in the market since many years now and hold a strong base in Savedi, Ahmednagar, Maharashtra.
Following are available Agro Products & Ayurvedic Medicine as given below :
1)Navjeevan Sukhvirechan Churna(PittaShamak)
2)Navjeevan Harsh Manjan
3)Navjeevan Lavanottam Churna(Mulvyadh)
4)Navjeevan Pashan Bhedadi Churna(Mutkhada)
5)Navjeevan Vedanahar Oil & Powder(Sandhe Dukhi)
6)Navjeevan Sharkarant Powder(Sugar).
To See Review of Navjeevan Agro Products & Ayurvedic Medicine Satisfied Customer Click Here...
OMKAR CLINIC CLASSICAL HOMEOPATHIC CENTER

Send SMS
Contact Person
:
Dr.Shailesh S. Khandagale
(Homeopathic Consultant,BHMS,MDEMS(PUNE))
Address
:
Neha Soloni Apartment, Antrolikar Nagar 3,Near Cafe Middle East,Hotgi Road,Solapur
City
:
Solapur, Maharashtra, India
Contact No. 1
:
9168000575
Summary
:
ISO certified 9001:2015 Time: 11am to 4 pm 6 pm to 8pm(with prior appointment only) Homeopathic Treatment available on following disease
1)Obesity
2)Abdomen Problems
3)Joint Pains
4)Female Health Problems
5)Skin Disease
6)Male Problems
7)Thyroid Problems
8)Piles
9)Mind Problems
10)Hair Fall
11)Respiratory Disease
12)Child Problems etc;
Classical Homeopathic Treatment Center at Our Smart City Solapur
Appointment Time : Moring - 11AM To 2PM & Evening - 6PM To 8PM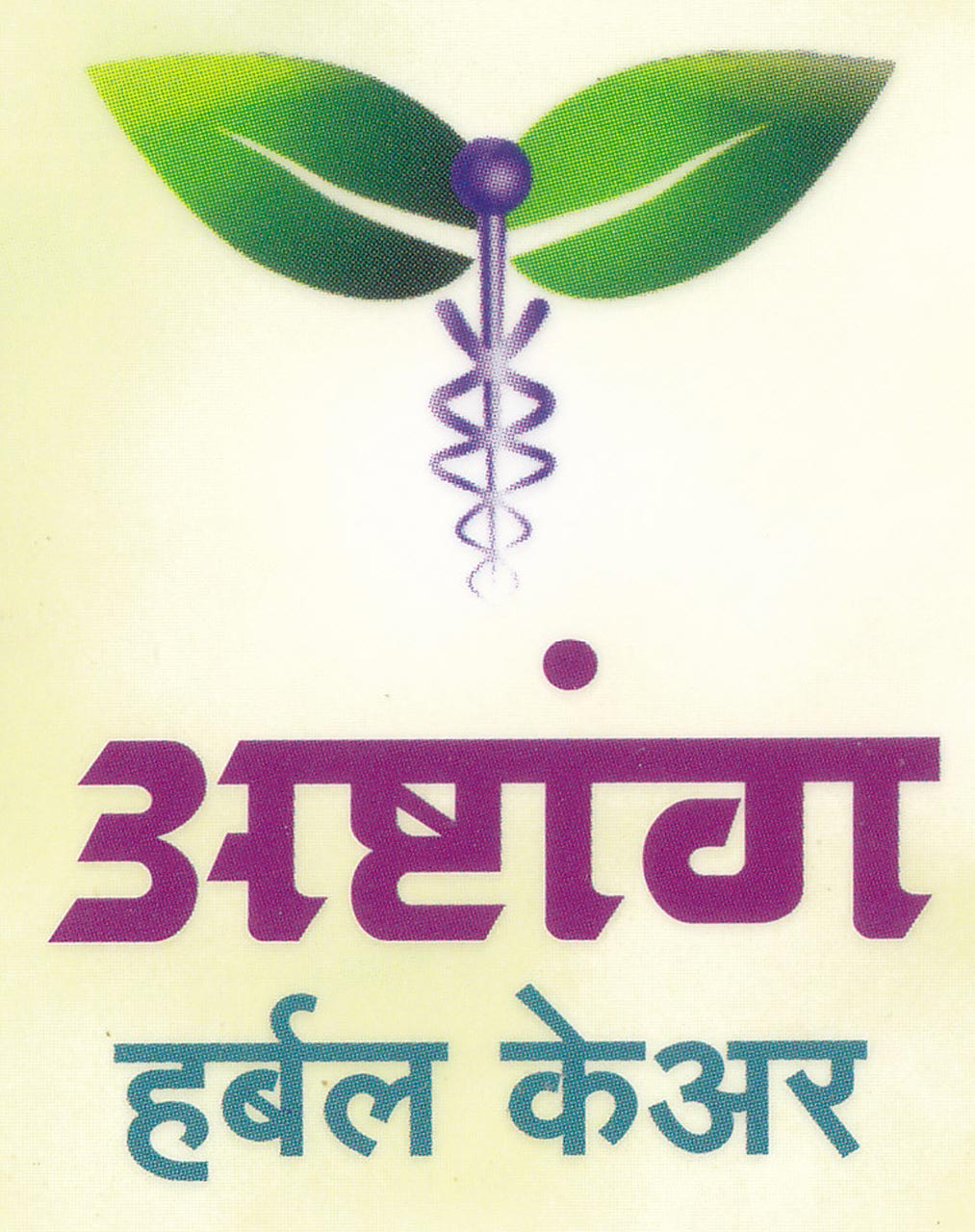 ASHTANGA HERBAL CARE

Send SMS
Contact Person
:
Dr. Sharmila Sunil Chalvadi
Health & Wellness Counsellor
Address
:
18, Haralyya Nagar,Besides of Nirmal Nursing Home,Behind Apana Bazar,Near ITI,Vijapur Road,Solapur - 413004
City
:
Solapur, Maharashtra, India
Contact No. 1
:
9665054719
Contact No. 2
:
9665407594
Email
:
ashtangaherbalcare@gmail.com
Summary
:
AYUSH Recognized Ayurvedic Medicine Treatment Center
1)All digestive disorders, bile complaints, all stomach disorders, flatulence, loss of appetite, constipation, constipation, hemorrhoids, liver disease
2)Bone and joint disorders, rheumatism, rheumatism, neck-back-lumbar pain, spinal disease, knee pain.
3)Gynecological diseases, all menstrual problems, PCOD, PCOS.
4)Aesthetic complaints, puberty, acne, pimples, wrinkles, wrinkles, all hair problems.
5)Skin problems, psoriasis, indigestion, mouth ulcers, ulcers.
6)BP,Diabetes, Asthma, Asthma, Kidney Diseases, Kidney Diseases, Thyroid Disorders, Chronic Cold, Chronic Constipation, Paralysis, Weight Gain / Weight Loss, Immune System Stress, Stress Problems, Weakness, Sleep Disorders.
7)Medications will also be given for heart complaints, allergies and other ailments.


Golden opportunity to become a distributor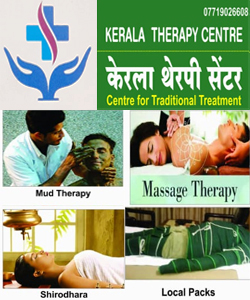 Kerala Ayurvedik Therapy Centre

Send SMS
Contact Person
:
Dr. Ganesh Irkal
B.N.M.S
Naturopathy Consulting & Nature Cure Physician
Address
:
4th Floor, Monot House, 93 M.G. Road,Budhwar Peth,Solapur - 413002
City
:
Solapur, Maharashtra, India
Contact No. 1
:
8600248927
Contact No. 2
:
7719026608
Email
:
keralatherapysolapur@gmail.com
website
:
www.keralatherapysolapur.com
Summary
:
Treatment For : Joint Pains, Neck & Back Pain, Paralysis,Skin Problems, Gastritis,Constipation,Headaches,Sinusitis,Ulcers, Depression, Anxiety,Stress,Infertility,Gynecology,Over Weight, Asthma,Liver Disorders, Kidney, Insomnia,Spondylitis,Hypertension,Diabetes,Sexual Problems, Addictions, Cancer, Aids etc;
Therapies Available :
Abhyanga, Shirodhara,Katibasti, Full Mud Bath,Sun Bath, Herbal Sauna Bath, IFT, Ultrasound, Muscle Stimulator, And All Classical & Kerala Panchakarma Treatments like Detoxification, Relaxation, Rejuvenation, Revitalization
Modern Naturopathy Package :
Local Massage,Valu Shake, Mohari Lep,Soil Patti, Local Patti, Enema Water, Kambar Shake,etc;
Yog Treatment Package :
Hatha Yoga,Long relaxation techniques,Simple exercise,Surya Namskar,Kriyas and all yoga ;etc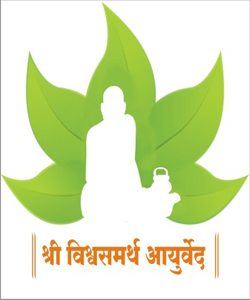 Shri Vishwasamarth Ayurved Chikitsalaya & Panchkarma Center

Send SMS
Contact Person
:
Dr. Sachin S. Kulkarni
Address
:
102, Unity Sharad Paradise, Opp. to Epiphany Church,Railway lines,Solapur
City
:
Solapur, Maharashtra, India
Contact No. 1
:
7058581007
Contact No. 2
:
8888360088
Email
:
sachinkulkarni2606@gmail.com
Summary
:
Mulvyadh, Height Gain, Mutkhada,dama,sandhivat,stomach disease,weight loss,Kidney failure,Skin disease,Murum,Hair fall,children diseases, Diabetics, Blood Pressure,Heart Disease,fitness related,Aids, & cancer etc; treatment available here.
Panchkarma
Snehan,Swedan,Vaman,Virechan,Basti,Rakthmokshan,Shirodhara Shastrokt etc.
Limaye Ayurved

Send SMS
Contact Person
:
Mukund Limaye
Address
:
Soujany,Shobha Nagar, Near Big Bazar,Saath Rastha,Solapur
City
:
Solapur, Maharashtra, India
Contact No. 1
:
7350277679
Contact No. 2
:
9834787158
Summary
:
Spine problems,Neck,Back Pain,Waist,Knee problems,Black stains,Stomach problems,Diseases of women,Child Disorders,Diabetes,Weight loss,Obesity,Paralysis,Sandi Vat,Skin Disease,Piles,Allergy
Natural Therapy & Acupressure,Masaj,Magnet Therapy,Water Therapy treatement available with us .
Special treatment on knee problems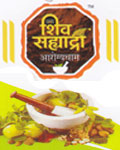 Shiv Sahyadri Arogyadham

Send SMS
Contact Person
:
Dr.Mr.Shivratna Shete
M.D.(Ayurved),C.C.Y
Dr.Mrs.Supradnya Shete
M.D.(Hom.),M.S.W.(Psychiatry),C.C.Y
Address
:
Near Savaskar Hospital,Beside Axis Bank, Hotgi road, Solapur
City
:
Solapur, Maharashtra, India
Contact No. 1
:
9890267026
Contact No. 2
:
9226145321 , 02172605605
Email
:
shivneri333@rediffmail.com
Summary
:
Amlapitta,Stomach disorders,Sardi,Khokala,Dama,Allergy,Diabetes,Skin disorders (Psoriasis),White spots,Weight loss, Hari fall,Pimples,Eyes disorders,Sandivat,Spinal Disorders,Spondylitis,Slip Disc,Nidranash,Mental disorders,Migrain,etc;
Solapur One an Only ! Air Conditioned Automatic Computerized Control Shirodhara Section
Advanced Keralaian Panchakarma Unit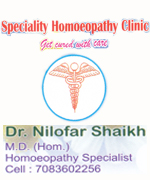 Speciality Homoeopathy Clinic

Send SMS
Contact Person
:
Dr. Nilofar Shaikh
Address
:
Mantri Chandak Estate Hotgi Road, Asra Chowk
City
:
solapurMaharashtra, India
Contact No. 1
:
7083602256
Summary
:
Diabetics
Blood Pressure
Kidney Problems
Arthritis
Skin & Hair
Asthma,Allergy
Infertility
Menstrual Problems
piles,Fissure,Fisstula
Child Health Problem
psychological Problems.
Time : morning 10 To 12 And Evening 6 To 8
Kshem Physio-Veda

Send SMS
Contact Person
:
Dr. Shanatnu Pophalikar
Address
:
103, Krishna Arcade , 1248 North Kasba, Behind Old Vitthal Mandir
City
:
SolapurMaharashtra, India
Contact No. 1
:
9823808098
Email
:
shantanupophalikar@gmai.com
Summary
:
A unique combination of Ayurveda and Physiotherapy Treatment on Gastric Skin, Diabetes , BP, Joint disorder, spondylosis , au types of Electrotherapy and panchakarma procedures are done here with atmost care
Jeevanrekha Ayurved Clinic

Send SMS
Contact Person
:
Dr.Kirti Katare
Address
:
Flat No 11,Nagane Deshmukh Apartment, Budhwar Peth,Samrat Chowk, Solapur
City
:
SolapurMaharashtra, India
Contact No. 1
:
9850551313
Email
:
drkirtikatare@gmail.com
Summary
:
Jeevanrekha Obesity Solutions:- 1.Reduce weight safe and sound every day pound by pound,get assured result in 6 days. 2.Coronary Artery Disease Reversal Management(CADRM). 3. Let the joints be stout and in complete motion with jeevanrekha Arthritis Solution. Time:-12:30 p.m TO 4:30 p.m.
Ayush Garbhasanskar & Ayurved Panchkarma

Send SMS
Contact Person
:
Dr.Pawar Shrimant & Dr. Pawar Swarupanjali
Address
:
Navoday classic,1st floor,Near Faujdar chavadi,manikchawk,shukrawar peth,solapur
City
:
Solapur, Maharashtra, India
Contact No. 1
:
9175282979
Contact No. 2
:
8625063554
Email
:
y.anjali90@yahoo.in
Summary
:
Sarvshresth ,sujan,Budhiman santan nirmitisathi prabhavi ase "Garbhasanskar", Niragi jivanasathi sharirshudhi arthat pratibhandhanatmak panchkarma v Durdhar ajarasathi Ayurved Upachar