>> Builders Developers Engineer Materials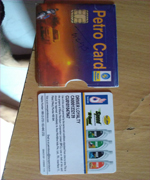 SFC tembhurni

Send SMS
Contact Person
:
SHYAM SUTAR
Address
:
at post tembhurni Tal Madha
Address2
:
district solapur Maharashtra
City
:
tembhurniMaharastra, India
Mobile
:
9766433822
Landline
:
9527711122
Email
:
shyamsutar86@gmail.com
website
:
WWW.mysmartfleet. com
Summary
:
Fleet owners.
Bhargavi Group

Send SMS
Contact Person
:
Bhargavi Group
Address
:
201/15, 2nd Floor, Mangalgiri Complex, Mahaveer Chowk,Hotagi Road, Solapur - 413003
City
:
SolapurMaharastra, India
Mobile
:
7722085630
Landline
:
02172748555
Email
:
gautamisales@gmail.com
website
:
www.bhargavigroup.in
Summary
:
Bhargavi Group has set up business facilities in various core sectors of India. With verticals that are exploring innovative and sustainable avenues in steel, infrastructure and cement, the Group is paving the way for India development as a global superpower.
akhlak shaikg

Send SMS
Contact Person
:
9657867040
Address
:
at post kuruduvadi
City
:
kurduwadiMaharastra, India
Mobile
:
8446179525
Email
:
akhlakshaikh23@gmail.com