Hospitals Doctors >> Dermatologist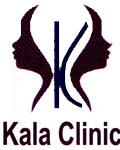 Kala Clinic

Send SMS
Contact Person
:
Dr. Vaishali Mhasavekar
Address
:
Banshankari Nagar, Near Takalikar Mangal Karyalaya, Behind Mhadha Shopping Complex, Jule Solapur
City
:
Solapur, Maharashtra, India
Contact No. 1
:
9970002757
Email
:
vaishali.mhasavekar@yahoo.com
Summary
:
"Available Recent Cosmetic Procedures". 1) Light-sheer Diode Laser : For Permanant reduction of unwanted hair & permanant eyebrow shaping. 2) Q-Switched Laser : For removal of tattos. 3) Chemical Peeling : For Pimples, black spots of pimples, melasma, undereye dark circles, pigmentation marks etc. 4) Medicated Facial glow - for any function instant facial glow. 5) Microdermabrader : For Skin & Body Polishing, infusion of cosmecuticals, Acen scaring & scar tissue, pigmentation marks, wrinkles & fine lines, Stretch marks, photo damage, hyperpigmentation, Hydra therapy. 6) Aquajel : For undereye dark circles & hair growth. 7) Meso Electro poration : For eye skin lifting, freckles removal & skin whitening, wrinkles , skin moisture revival, pouch &dark circles removal.