>> RO Water System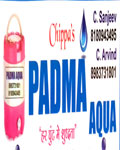 PADMA AQUA

Send SMS
Contact Person
:
Arvind Chippa
Address
:
P.No.-43,Vijay Peth,MIDC,Akkalkoat Road,solapur
City
:
SolapurMaharashtra, India
Contact No. 1
:
810943495
Contact No. 2
:
8983731801
Summary
:
Domestic Jar services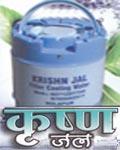 Krishn Jal

Send SMS
Contact Person
:
Anil T.Chippa
Address
:
C-26/10,Vinkar Vasahath,M.I.D.C Solapur
City
:
Solapur, Maharashtra, India
Contact No. 1
:
9271297724
Contact No. 2
:
9765092511,8421708550
Email
:
krishnjal@rediffmail.com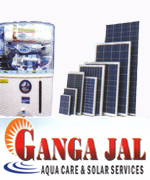 Ganga Jal Aqua Care And Solar Services

Send SMS
Contact Person
:
Santosh Gaikwad
Address
:
Shop No. 18, Vyankateshwar Complex, New Paccha Peth, Solapur.
City
:
SolapurMaharashtra, India
Contact No. 1
:
9850670383
Contact No. 2
:
8421052063
Email
:
gangajalsolar@gmail.com
Summary
:
Solar P.V. System,Solar Water Heater,Solar Water Pump, Solar Street Light,Water Purifier Domestic, Commercial And Industrial Plant, All Types Sale And Services.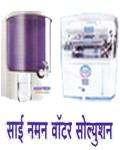 A Aqua Point Sai Naman Water Solution

Send SMS
Contact Person
:
Tanaji Shivaji Gavali
Address
:
Shop No-6 , Smruthi Prakash Tower, Near Savaskar Hospital , Opp.Axix Bank, Hotgi Road, Solapur
City
:
SolapurMaharashtra, India
Contact No. 1
:
9923981257, 9921663664
Summary
:
All types of R.O. Water System Plant, Sales and Service. RO+UF+TDSC+PCF+PREFILTER BNQS 100 GPD PUMP 12 Ltr, RO+UF+TDSC+PCF+PREFILTER BNQS 100 GPD PUMP 15 Ltr, etc
Natural Water System

Send SMS
Contact Person
:
Mr. Azhar Shaikh
Address
:
Darasha Shoping Center Shop No.2,Opposite Modern High School,Solapur
City
:
Solapur, Maharashtra, India
Contact No. 1
:
9372199557
Contact No. 2
:
9028403131
Email
:
azhar2008@rediffmail.com
website
:
www.watechro.com
Lokseva Smart Sales Carporation

Send SMS
Contact Person
:
Mr.Balasaheb Mali
Address
:
Shop No-27,Aditya Nagar,Near Bus Stop,Vijapur Road Solapur
City
:
Solapur, Maharashtra, India
Contact No. 1
:
9175311944
Contact No. 2
:
9028132220
Email
:
presidentlss168@gmail.com
Kirti Agency

Send SMS
Contact Person
:
Vijay VitthalRao Homkar
Address
:
134/35 Bhavani Peth, near Navadurga mata mandir, dayanand College road.
City
:
SolapurMaharashtra, India
Contact No. 1
:
9730394551
Contact No. 2
:
9503830028
Summary
:
We take orders of 1 ltr Bottle, 2 ltr Bottle, 20 ltr, 250 ml pockets,
Jal Samruddhi Traders

Send SMS
Contact Person
:
Suhas Dhawale/Bhausaheb kolhal
Address
:
Lobhaji Master Chawl,Murarji Peth,Shiwaji Chouk,Solapur-413007
City
:
solapurMaharashtra, India
Contact No. 1
:
7057997007
Contact No. 2
:
7219239009
Email
:
jalsamrudditraders@gmail.com
Summary
:
Wholesalers & Super Stockest in Industrial & Domestic RO & All Water Solutions
Energy Water Life Co.

Send SMS
Contact Person
:
Mr. R.R. Kothawale
Address
:
Sampada patrakar nagar,near boys remand home,Solapur
City
:
Solapur, Maharashtra, India
Contact No. 1
:
9921861833