Hospitals Doctors >> Laboratory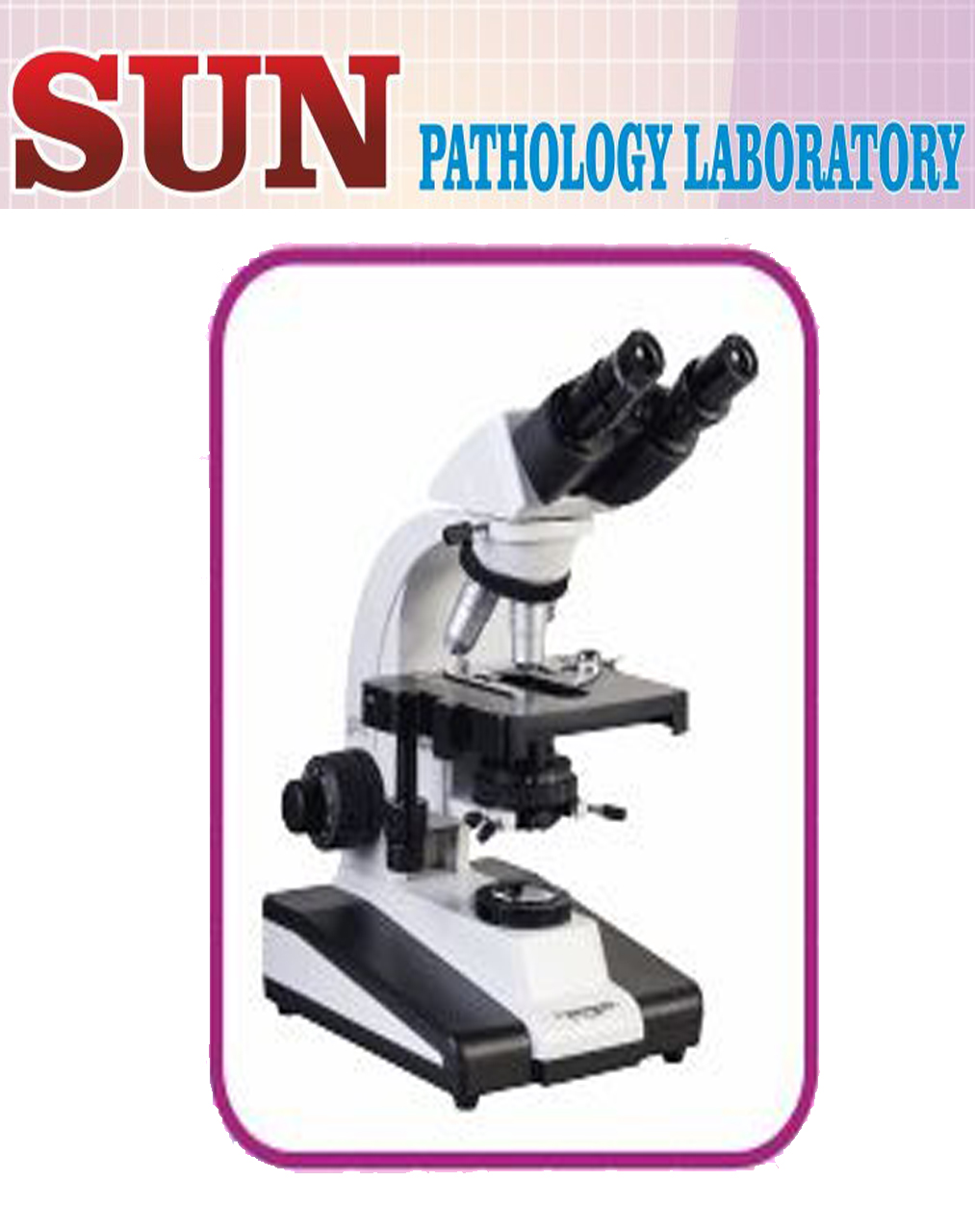 SUN PATHOLOGY LABORATORY

Send SMS
Contact Person
:
I. M. JAMADAR
Address
:
2016/3, Behind Sudatta Nursing Home, Gandhi nagar Chowk,SS Bazar, Solapur
Address2
:
Solapur Laboratory, Shop No.109, First Floor,Darussalam Complex,127 Siddheshwar Peth,Solapur
City
:
Solapur, Maharastra, IndiaMaharashtra, India
Contact No. 1
:
9922711507
Email
:
sunpathologylaboratory@gmail.com
Summary
:
Fully Computerised Pathology Lab, HIV Assay, Diabetic Profile, Cell Counter Report available, All Bio-Chemistry Procedure, Collection by Disposable.
Home Collection service available with us.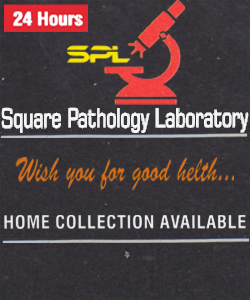 Square Pathology Laboratory

Send SMS
Contact Person
:
Suraj Dhairshil Lambe & Parmeshwar Ramchandra Katkar
Address
:
Saat Rasta,Sudhakar Complex,2nd Floor,Solapur
City
:
Solapur, Maharashtra, India
Contact No. 1
:
9503939452
Contact No. 2
:
8390441486
Summary
:

The only Laboratory in Solapur provides 24 hours service.

All Types of Test available here, also all types of Bio- Chemistry & Hormones Tests are available.

Home Collection Available.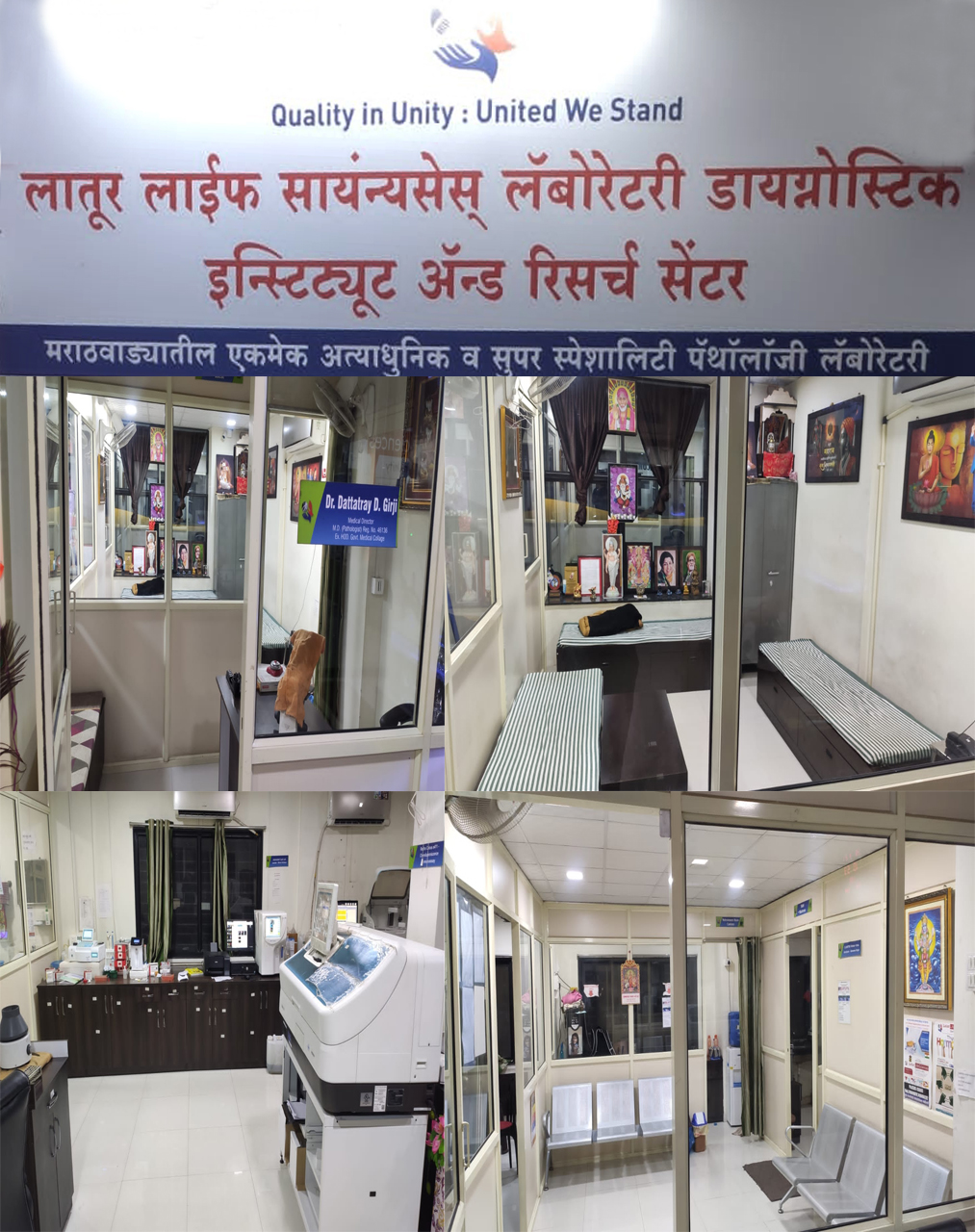 LATUR LIFE SCIENCES
A PATHOLOGICAL LABORATORY , DIAGNOSTIC INSTITUTE & RESEARCH CENTER Send SMS
Contact Person
:
Dr. Dattatray D. Girji
Medical Director (M.D.(Pathologist))
Address
:
Sonawane Tower, Near Kamdar Petrol Pump,On top of Maharashtra Bank Mini Market, Latur - 413512
City
:
Latur, Maharashtra, India
Contact No. 1
:
7498490070
Contact No. 2
:
02382-255555, 7498484282
Email
:
laturlifescienceslip100@gmail.com
Summary
:
QUALITY POLICY
purpose of our laboratory quality system is to ensure that .
equirements of all accreditations, including EQAS External Quality Assurance Services & the NABL (IS015189:212) are met on a daily basis for all tests for which the accreditations are held.
eeds of clients are fully understood and met
Test methods selecled are up to date, fully validated as fit for purpose, to ensure the acceuracy and reliability for our test results.
CONDITIONS OF REPORTING
1)It is presumed that the specimen accompanying this Test Requisition Form is of the patient named in the form.
2)A test requested might not be performed for the following reason Insufficient quantity inappropriate specimen (hemolytic/high lipeamic wrong labelled.
3)The results of laboratory investigation are dependent on the quality of the specimen, as well as the assay procedures/technologies used. All samples collected for the tests are required to be prepared,stored.abelled and brought to processing laboratory as per the guidelines of Latur LifeSciences LLP. cannot be held liable for incorrect results of any samples which deviated from the guidelines issued.
4)In case you are not the intened recipient of the report, please immediately return the same to the issuing entity. Any disclosure, copy or distribution fo any contents of such report, is unlawful and is strictly prohibited.
5)Partial reproduction of this report is not permitted.
Fully Automated Instruments & Advance Technology
Roche Cobas e411 Chemiluminiscence Immunoassay
Mindray BS 240 - fully automated Biochemistry Analyser
Automated 5 part cell counter - Nihon Kohden
HbA1C &HB Eletrophorasis - Hb vario HPLC Transasia Ltd.
Na k cl ica (Ise Electrolyte Analyser)- Microlyte
Semi Biochemistry Analyzer - Rx-50v
CLINITEK Status+ Urine Analyser - Siemens Bayer
Rapid ELISA Analyser - iCHROMA
OPTI CCA-TS Portable Blood Gas Analyzer
Barcode, Accridation, Network, Quality &Calibration , etc;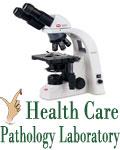 Health Care Clinical Laboratory

Send SMS
Contact Person
:
Mr. Aland
Address
:
Plot No.4, Commmercial Complex, Near Shri Ganesh Vitthal Mandir,1st Phase, Awanti Nagar, Juna Puna Naka, Solapur
City
:
Solapur, Maharastra, IndiaMaharashtra, India
Contact No. 1
:
9422462699, 9423325083
Email
:
j.patil99@gmail.com
Summary
:
Sysmex xp 100- Automated cell counter, Chem 5 X-Biochemistry Analyser, Harmone Assay, Home Visit Service, Western Blot Assay, Hepatic Profile HFV, Diadetic Profile,etc.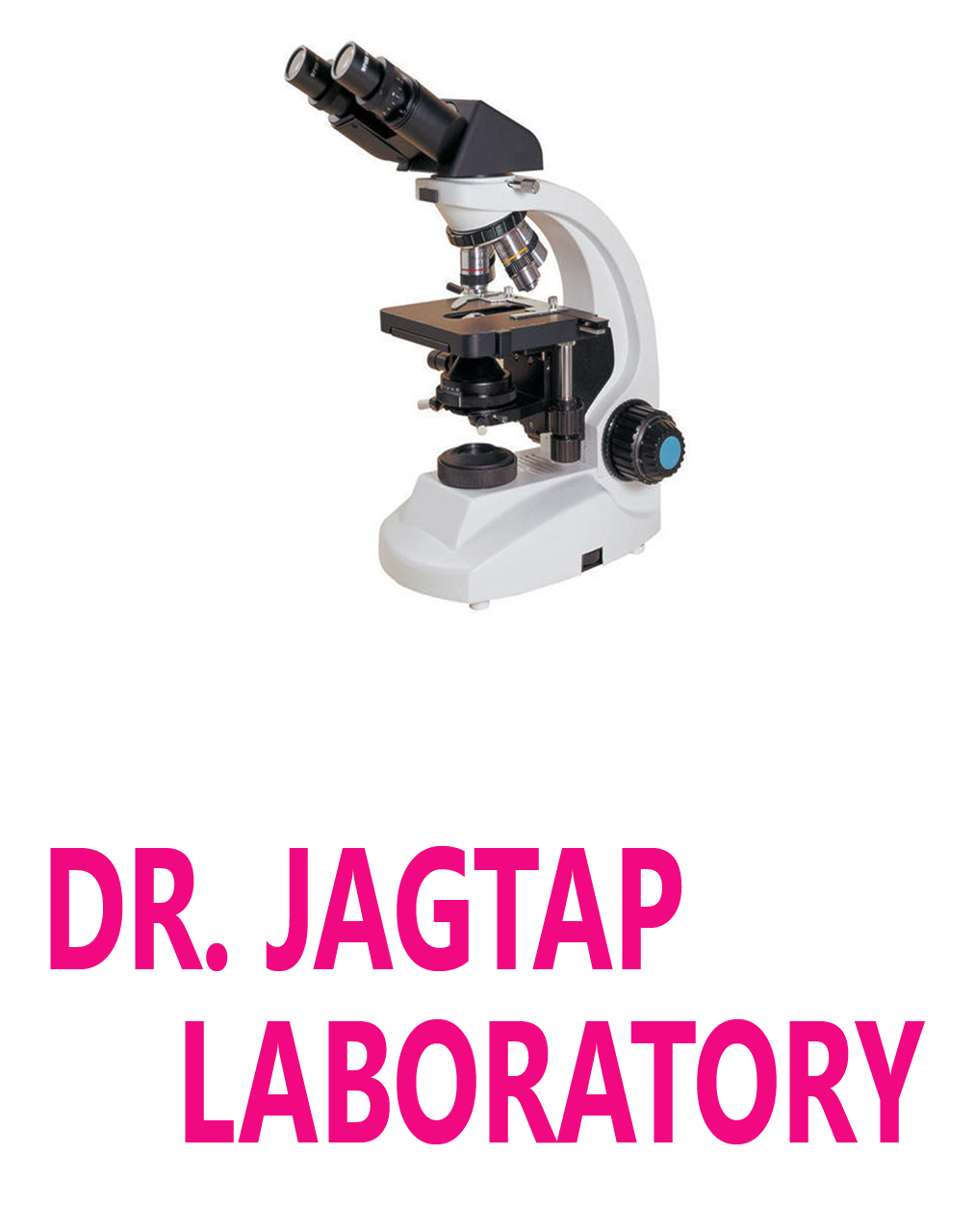 DR. JAGTAP LABORATORY

Send SMS
Contact Person
:
Dr.R. V. Jagtap
M.B.B.S. , D.C.P.,Consulting Pathologist
Address
:
Dhanwatri Complex,Near Nagar Palika,Sulakhe Highschool Road,Barshi - 413404
City
:
Barshi, Maharashtra, India
Contact No. 1
:
9822340969
Contact No. 2
:
8421340969, 02184-223417, 295766,
Summary
:
Biochemistry on Fully Automated Biochemistry Analyser (Italy) Total Hormone Assay on Fully Automated Immuno Analyset Mini Vidas (France) Heamogram on Fully Automated Cell Counter Beckman Coulter Electrolyte on Automated Electrode Base Analyser (Na, K, Li. Ci) (USA) HIV DUO + Western Blot Assay (USA) Histopathology, Cytology Microbiology. Cn Bact/Alert. Vitek-2 (France) Other Special Test Under One Roof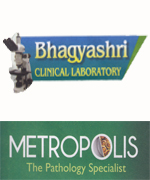 Bhagyashri Clinical Laboratory

Send SMS
Contact Person
:
Dr.R.G. Inamdar
Address
:
172, South Sadar Bazar, Saat Rasta Chowk, Solapur
City
:
solapurMaharashtra, India
Contact No. 1
:
9860470740
Contact No. 2
:
7028715999
Summary
:
Computerized Laboratory
Chem 5X-Biochemistry Analyzer
Electrolyte Analyzer
Hematology on HORIBA Micro 60
MI SPA-i2 (specific protein analyzer)
HIV Assay
Prizam

Send SMS
City
:
Solapur, Maharastra, IndiaMaharashtra, India
Contact No. 1
:
0217-2315505
Pradhan

Send SMS
City
:
Solapur, Maharastra, IndiaMaharashtra, India
Contact No. 1
:
0217-2627083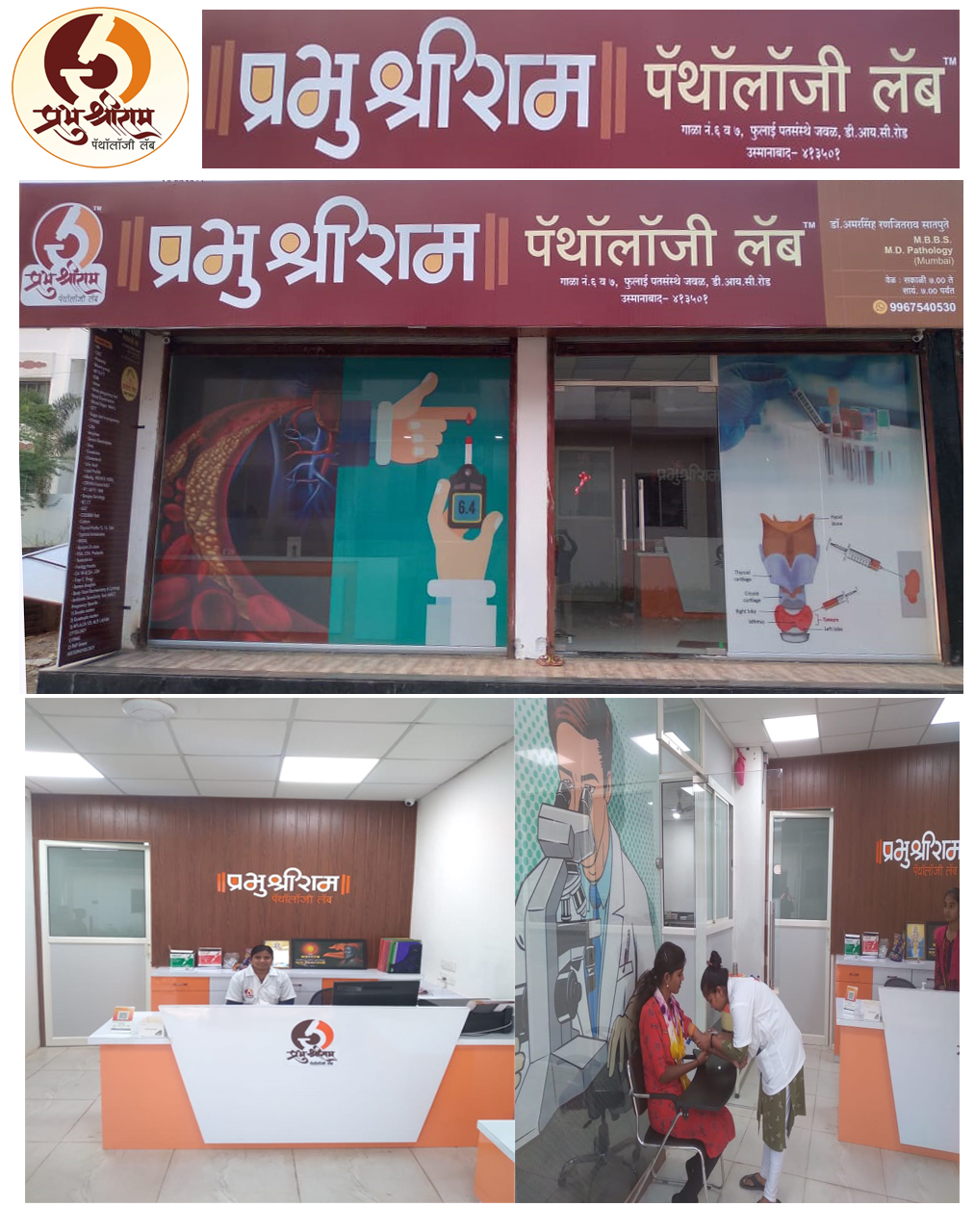 PRABHU SHRIRAM PATHOLOGY LAB

Send SMS
Contact Person
:
Dr. Amarsingh Ranjeetrao Satpute(M.B.B.S., M.D. Pathology)
Address
:
SHOP no. 6&7, Datta corner, Kakade plot, in front of Sahyadri Hospital, DIC road, Osmanabad, 413501
City
:
Osmanabad, Maharashtra, India
Contact No. 1
:
9967540530
Summary
:
Our Facilities :
1)Hematology
2)Biochemistry
3)Urine Cytology
4)Body fluid cytology
5)Microbiology
6) STOOL examination
7) PAP SMEAR examination
8)FNAC
9)Histopathology
10)Bone marrow aspiration and biopsy
11)Hormonal study etc;
Potadar

Send SMS
City
:
SolapurMaharashtra, India
Contact No. 1
:
0217-2346127, 0217-2320999
Nidan

Send SMS
City
:
Solapur, Maharastra, IndiaMaharashtra, India
Contact No. 1
:
0217-2620278
New Parag Pathology Laboratory

Send SMS
Contact Person
:
Dr.Nitant Amar Vora
Address
:
453,Sunil Appt.South Kasba,Sonya Maruti Chowk,Solapur
Address2
:
Yashodhara Hospital,6158,Siddheshwar peth,Near Zilla Parishad,Solapur
City
:
Solapur, Maharastra, IndiaMaharashtra, India
Contact No. 1
:
9689999722, 0217-2626278
Email
:
nitantav@rediffmail.com
Summary
:
All types of blood,Urine & Specialised pathology investigations,etc;
Mule

Send SMS
City
:
Solapur, Maharastra, IndiaMaharashtra, India
Contact No. 1
:
0217-2724932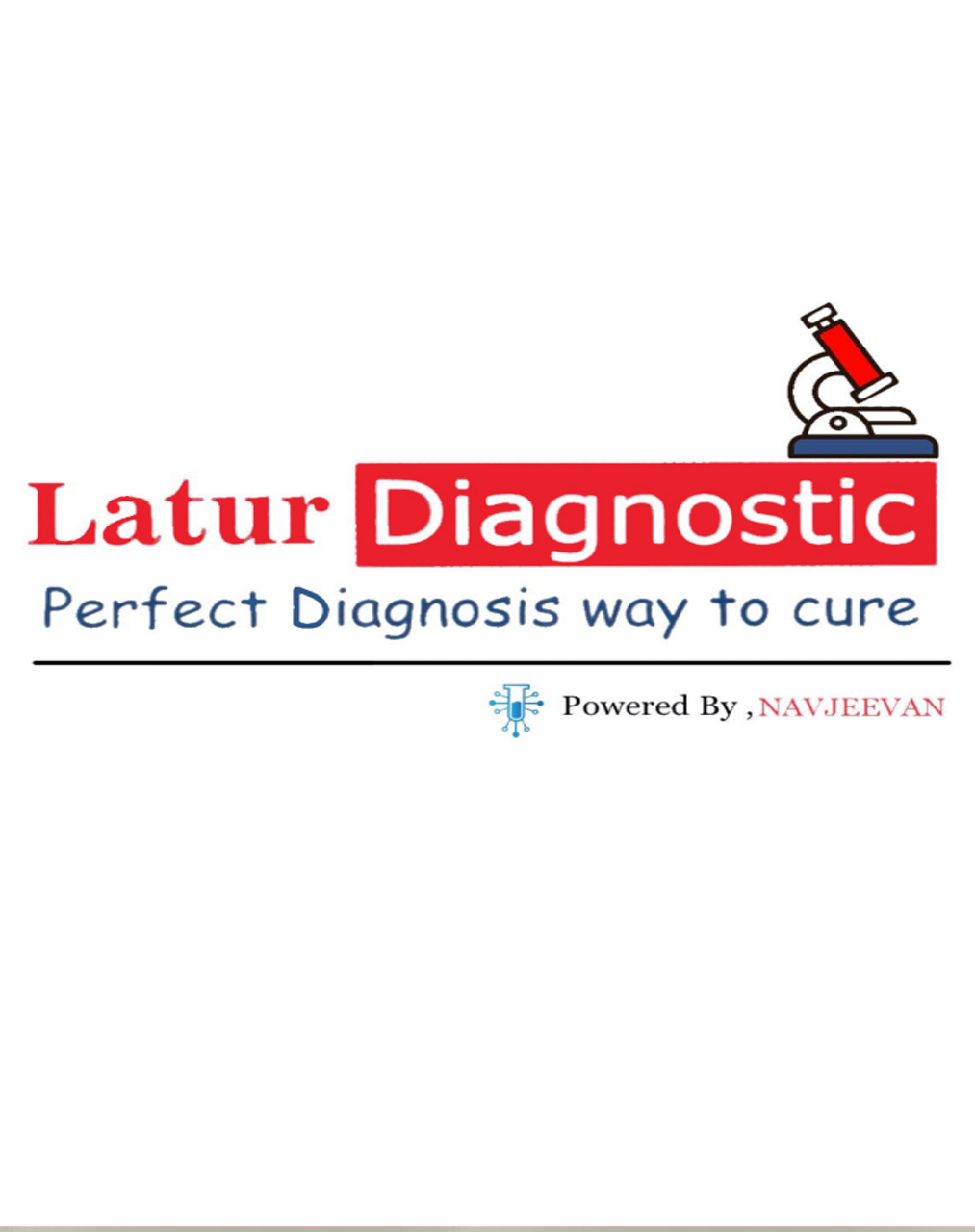 LATUR DIAGNOSTIC
PERFECT DIAGNOSIS WAY TO CURE Send SMS
Contact Person
:
Mr. Dattatray S Apsingekar
(CEO, Medical Director, Founder)
Address
:
Beside Main BUS Stand, Above Anjali Courier, First Floor, Gandhi Market, Latur - 413512
City
:
Latur, Maharashtra, India
Contact No. 1
:
9175807652
Contact No. 2
:
02382 - 295005, 9373255909
Email
:
laturdiagnosticservices@gmail.com
Summary
:
अत्याधुनिक तंत्रज्ञ :
पथोलॉजी लॅब म्हणजे सँपल कलेक्शन करणे रिपोर्ट देणे न्हवे, तर त्या माघे एक संपुर्ण टेस्टिंग टीम व लॅब ऑटोमेशन जोडून आपल्याला अचूक निरंतर क्वालिटी रिपोर्ट सादर केले जातात .
आम्ही गेल्या ३० हून अधिक वर्षापासून pathological लॅबोरेटरी मध्ये , आमचे योगदान देत आलो आहोत .
संपूर्ण Automation, रेफरल Lab, A Complete 3000 Sq.ft Laboratorical Venture !
उपलब्ध सुविधा :
Registration ,Barcoding, Pre-Analytical ,Sorting Like Bio-Chemistry,Haematology,Coagulation,Immuno Fluorescence,Chemiluminescence,Histopathology,Cytology,Bacteriology,Microbiology
Post-Analytical ,Result Verification,Release Of Report, etc;
Dekhne

Send SMS
City
:
Solapur, Maharastra, IndiaMaharashtra, India
Contact No. 1
:
0217-2627144
APEX LAB

Send SMS
Contact Person
:
Dr. Sameena Sajid Sayyad
Address
:
345, South Sadar Bazar, Opp.Rote Complex, Solapur
City
:
Solapur Maharashtra, India
Contact No. 1
:
0217-2313007
Email
:
mediapexhealth@gmail.com
Summary
:
Complete Blood count,HIV,Lipid Profile,Liver function, Kidney function,Premarital blood check,urea creatimine,Blood group,HB,Blood Sugar,Thyroid Profi
Aaradhye

Send SMS
City
:
Solapur, Maharastra, IndiaMaharashtra, India
Contact No. 1
:
0217-2624282, 0217-2624283