>> Sewing Machines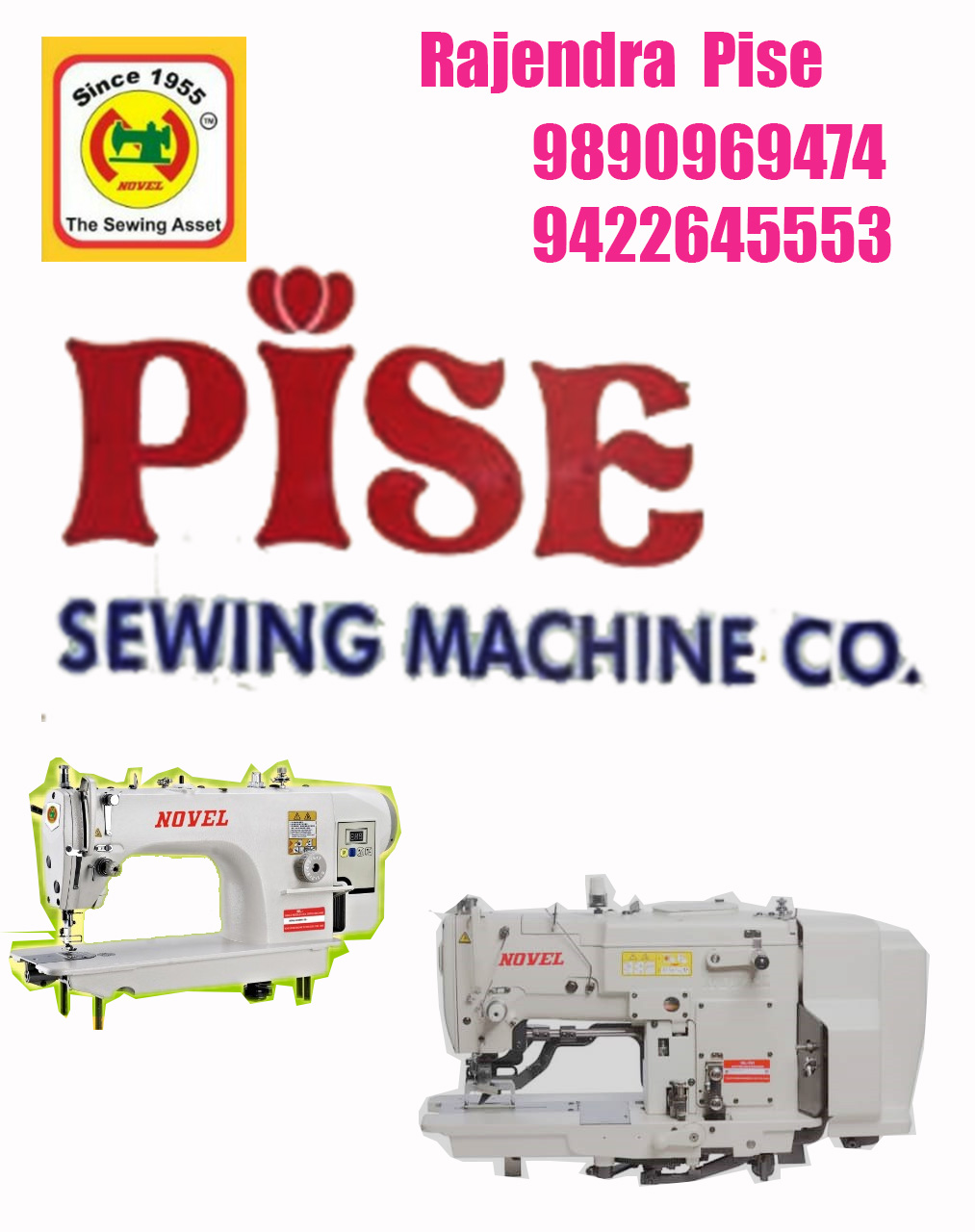 PISE SEWING MACHINE CO.

Send SMS
Contact Person
:
Rajendra Pise
Address
:
489, Near Sakhar Peth Police Station, Shop No.3,Solapur - 413005
City
:
Solapur, Maharastra, India
Mobile
:
9890969474
Landline
:
9422645553
Email
:
pisesmc@gmail.com
Summary
:
Dealers In : NOVEL,JUKI,Industrial Sewing Machine,Cutting Machines,Moters,Spare Parts, Sales & Service.
DAISENjapan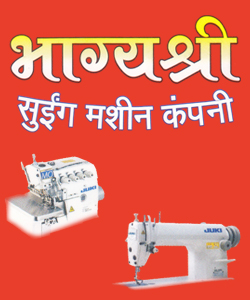 Bhagyashri Sewing Machine Company

Send SMS
Contact Person
:
Bhanuchandra Gajjam
Address
:
I-2,Plot No.77, Near Sona Chandi Complex,Old Gharkul,Solapur
City
:
Solapur, Maharastra, India
Mobile
:
9960052867
Landline
:
9156414461
Summary
:
All new companies Sewing machine and spare parts available,also Juki and Double Pata Machine will be repaired.
Rakesh Traders

Send SMS
Contact Person
:
Laxman H. Niranjan
Address
:
Gala No. 1, Raghavendra Tower , Juna Kumbari Naka, M.I.D.C. Road, Solapur.
City
:
SolapurMaharastra, India
Mobile
:
9890184442
Landline
:
9834982368
Summary
:
All Types Of Imported And Indian Sewing Machines Selling And Repairing, All Types Of Spare Parts Available, New And Old Machines Available.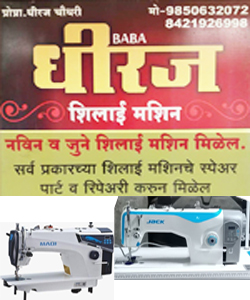 Dhiraj Shilai Machine

Send SMS
Contact Person
:
Dhiraj Chowdari
Address
:
Ashok Chowk,Solapur
City
:
SolapurMaharastra, India
Mobile
:
9850632072
Landline
:
8421926998
Summary
:
Old And New Shilai Machine available here, Machine Repair ,Machine Spare Parts Available here..
Jack Dealer at Solapur.
Bajaj Finance EMI Available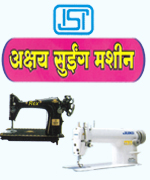 Akshay Sewing Machine

Send SMS
Contact Person
:
Jayshankar Kamurti & Kumar J.Kamurti
Address
:
157,Sakhar Peth,Irabatti Complex, behind Padma Talkies,Solapur
City
:
SolapurMaharastra, India
Mobile
:
9423224693
Landline
:
7972955722
Email
:
kumarkamurti@gmail.com
Summary
:
Available All types of Sewing Machines Spare Parts
Dealer: Rex,Kalsan,Usha Singer Merith Sewing Machine Sales Pul & Juki Jack High Speed Machine Sales
Branded Companys Sewing matchines are available on Bajaj Emi Card at no charges on emi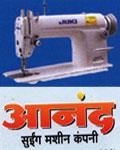 Anand Sewing Machine Company

Send SMS
Contact Person
:
Shri. Puroshottam Chandak
Address
:
Gala No-5, 1291, New Paccha Peth, Bhadravati Peth, Below the Andhra Bank, Solapur
City
:
Solapur, Maharastra, India
Mobile
:
9226895077